Discover more from Fan Observer
For fans by fans
The 1st Annual Fan Observer Awards
We'll come up with a better name next year.
We're just hours away from 2023, but let's have one last look at 2022. There were alot of highlights this year and there is no one better suited to hand out some awards thatn yours truly.
Baseball MVP
Aaron Judge
Fight of the Year
Nontshinga vs. Flores
Team of the Year
Argentina Men's Soccer Team
Female Athlete of the Year
Sarah Hall
Movie of the Year Award
Top Gun: Maverick
The Dave Roberts Idiot of the Year Award
Dave Roberts
Wrestler of the Year
Roman Reigns
The Margot Robbie "Perfect 10" Award
Margot Robbie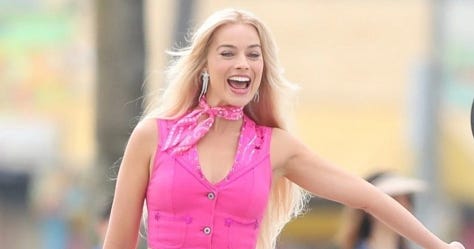 NFL MVP
Jalen Hurts
The Lia Thomas Scumbag of the Year Award
Lia Thomas
Coach of the Year
Dan Campbell
Thanks for reading Fan Observer! Subscribe for free to receive new posts and support my work.